72″

High Powered Carpet Puller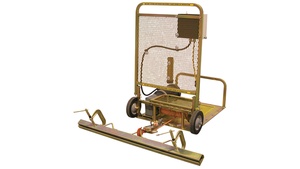 Works on any type of direct glued down carpet over any type of floor surface.
Easy to use on any size job
One person operation
3000 pound pulling capacity
Will pull carpet up to 12″ wide
Uses strong abrasion resistant safe nylon rope
Runs off regular 110 circuit
Made in USA. Excellent Customer Service!