For General Use
5110-500 Transformer – "Buck and Boost"
Part # 5110-500 – For use with 115 volt power supply that aris under voltage or where excessive lengths of extension cords are needed. Improves the voltage out of receptacle by 20%.
Ride-On Accessories
7050 – xxxx – Swivel Cutting Head Assemblies
Part # 7050 – xxxx – Swivel heads rotate, ensuring continuous blade contact with the floor. Can be flipped over for use of the opposite side of the blade without removal of the blade.
Can be used on the following machines:
5110, 5200QL, 5625, 5700, 2900, 7700, and 8000.
#5204 Battery Power Packs
The Battery Power Pack makes the #5200-QL a true "cordless" machine not just a "rechargeable" machine
Doesn't take a memory so it can be fully charged at any stage and still gives maximum battery life
The Unique design eliminates acid spilling compared to a regular lead acid battery
Designed for high vibration and shock load
Can be Charged from 115 volt

#5212 Battery Charger
Designed to work specifically with the #5204 Battery Power Pack. A high perfomance battery charger for use in demanding applications where optimal performance and service life are critical. Charges correctly for optimum battery life. Gives a complete charge in a short amount of time.
The 48 volt charger runs on 115 V at 60 Hz (The 5212-W is a 48 volt charger which runs on 230V at 50-60 Hz)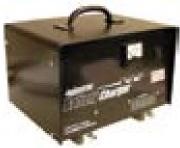 Walk-Behind Accessories
6280-505 Swivel-Cutting Head Assemblies
Optional swivel-head attachment maintains 100 percent contact between the blade and the surface, maximizing production rates. Rotate the head 180 degrees to self-sharpen the blade during use.
– Holds blades of .094 thickness
– Works on thin, soft coatings, paint, hard-to-remove gummy or dry adhesives
– Ultimate adhesive removal